Southampton, PA Chevrolet Dealership
Welcome to Lafferty Chevrolet! Although you may be searching for a car dealership in Southampton, we are merely a brief drive away in Warminster. Check out the customized Google map to the right to see exactly how near to Southampton we really are. Click on the map to the right and it'll take you to our hours and directions page where you can see the hours we are open or simply punch in your address. It truly is easy as pie. Whether you are considering a
new car
or a
used car
, we want to be your preferred Southampton car dealer.
Cruze, Malibu, and Suburban Southampton, PA
When you're looking for the perfect vehicle, you deserve to shop around -especially when it's on the internet! Of all the Southampton car dealers, we think we're the top spot. Let's face it, the value of finding a dependable car lot only a few minutes away is far greater than the cash lost getting trapped in an automobile or financing you are not thrilled with. Everybody knows gas prices are very high, yet locating a good dealer is certainly worth it -you'll be glad you took the time to shop around. Put your trust in the great folks at Lafferty Chevrolet to offer great support at a reasonable price. With the kinds of deals we provide, we may as well be your local Southampton car dealer!
We are in the business of creating life-long customers. We know there might be closer dealerships in Southampton, although we genuinely want to earn your business so the next time you may need a Southampton car dealership, we are your very first choice! We may sell cars, yes, yet we're in business to make folks happy. No matter what your need -- should it be a used or new car, high value on a trade-in, quick service such as an engine oil change, or an excellent financing deal -we want to make it work for you. Repeat customers are fundamental to the success of our business, and we plan to do everything we can to turn you into a repeat customer too.
Chevrolet Cruze in Southampton
The Cruze really is a fantastic vehicle, and one of the top sellers. High performance meets dependability, our customers are consistently pleased with the Cruze. We have loads of Chevrolet Cruze vehicles on display at our Warminster lot. Please click the Cruze image off to the right to see just what we have got available currently. Let us help make 2013 an incredible one with an all new vehicle. If you like the Cruze vehicles enough, quit messin' around and schedule a test drive today! Call us at (215) 259-5817 and we would be happy to assist you.
Philadelphia Chevy Cruze
Chevrolet Malibu in Southampton
In regards to reliability, the Chevrolet Malibu leads the pack. This is truly a nice car to check out this year. With the help of all of the excellent financing deals coming from the manufacturers, the Malibu could be yours for less than you would believe. You never know if you don't come down to Lafferty Chevrolet and inquire. Our specialists will show you just about all you need to know about the Malibu or any other Chevrolet models. We'll help get in a Malibu today!
Philadelphia Chevy Malibu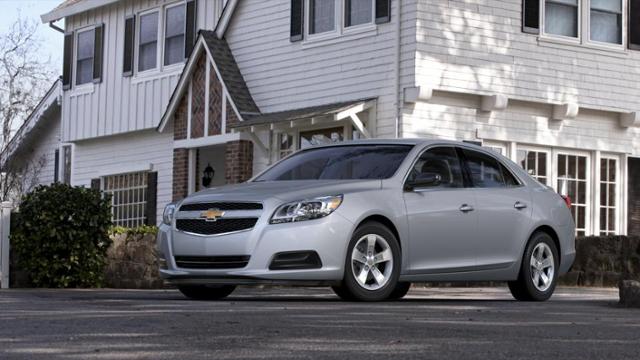 Chevrolet Suburban in Southampton
Chevrolet is known for their incredible performance, reliability, and overall value. Even though it's difficult to make a mistake with any one of the 2013 Chevrolets, the Chevrolet Suburban is really a unique vehicle which we're positive you'll love. Feel free to call at any time at (215) 259-5817 to plan your test drive or come drop by our showroom in person.
Chevy Suburban