2018 Chevrolet Equinox
The Chevrolet brand has been one of the biggest parts of the American car scene for close to a century. The 2018 Chevrolet Equinox, then, is their latest offering to the public and it is, without doubt, a very impressive piece of kit. With impressive firepower and solid 20-30mpg depending on where you are at, this is a pretty economic and smart model to work with. Available in both gas and diesel, the diesel version is by far and away the more efficient out of the two options. Add in the fact that the 2018 Chevrolet Equinox also offers a very impressive and modern infotainment system, and it is very easy to see why some diesel lovers are getting rid of their old models to invest in one of these. The 170BHP engine might not sound too ferocious, but the fact this is so exceptionally...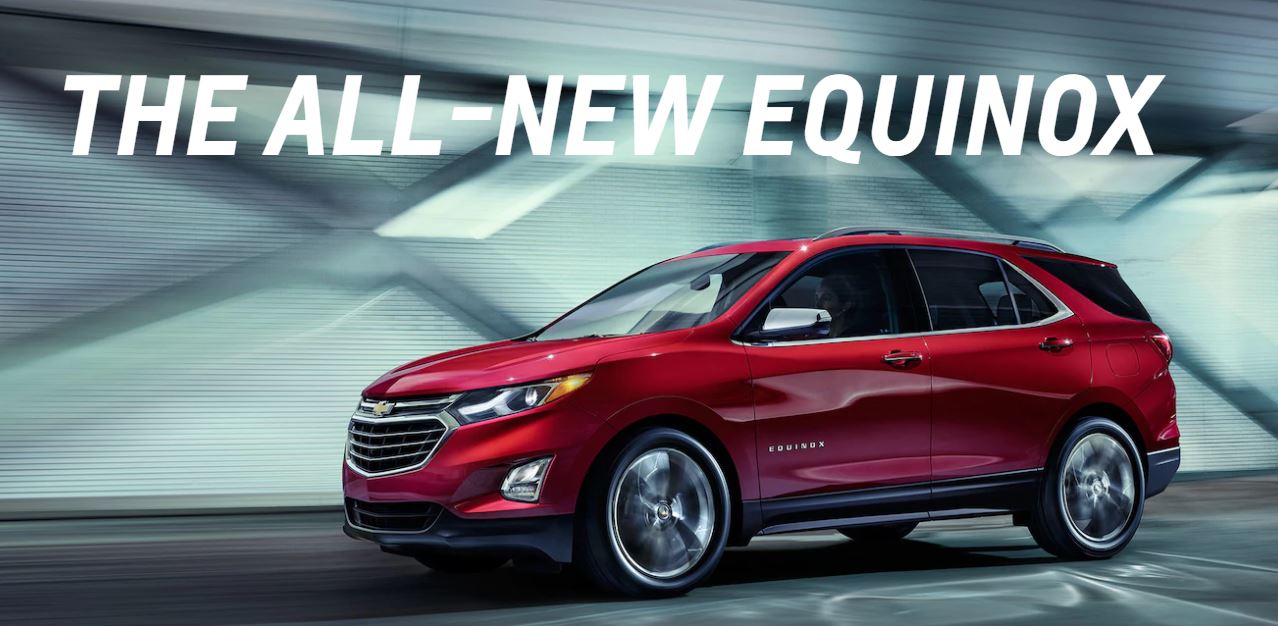 Top Overlooked Fluids to Check in Your Car
Should you have grown up with a resident car expert in the family, you'll likely be sick of hearing them say "check your fluids, check your fluids!" but it's not something you should ignore. Ignore it at your peril, in fact; a car that has poor fluid control is a car that will put you in a lot of danger later on in its life. That nag in the family might mention it to you every time you get in the car, but they have a very good point. So, what are the kinds of fluids that you should be checking - and what are the fluids that not enough people look into? • Transmission Fluids. These are regularly forgotten about and tend to be a problem after around 100,000 miles. Still, change it after every 50-60k instead for the best performance. This is going to manage your cars...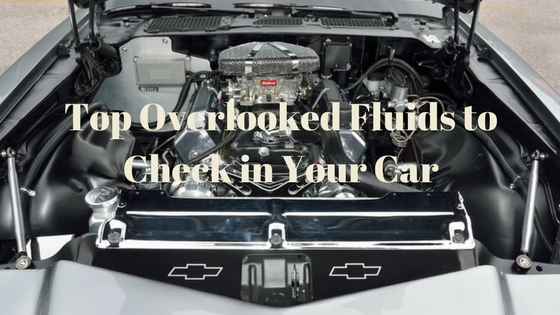 Winter Must Haves for an Emergency Car Kit
When the winter arrives, the roads begin to crack up and everything just becomes a touch more dangerous. Harsh and damaging weather will leave you in a tight spot most of the time, and being ready to deal with the damage that can take place to your car due to road negligence and element-based damage is very important. However, you can put yourself in a position whereby such issues aren't quite the melodrama that they feel like. Indeed, many people prepare accordingly for the challenge of winter by investing in an emergency car kit to deal with the problems ahead. If you are serious about making winter viable, then we recommend you get an emergency car kit and include the following in there: All-Season Servicing One of the most important changes you can make comes from using an...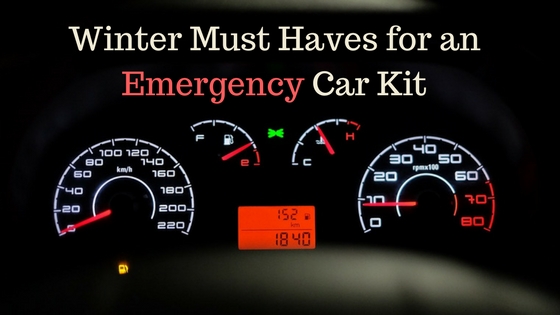 Getting Your Car Back to School Ready
As the summer ends and reality dawns once again, it's time to start paying attention to getting yourself ready for school. Sadly, getting your car back to school ready style means taking a lot of time to look at the more engaging parts of owning a car. You need to be prepared to take more care of it, to make it less 'flash' and to do quite of messing around and changing to get it ready for going back to school with. So, let's see what you need to start off with if you want to get your car road-ready for going back to school with. Getting Your Car Back to School Ready: Checklist - Start off by taking a closer look under the hood. Are your fluid levels good? How is the engine oil coming alone - do you need more? What about brake and steering fluid; still enough? - Are you checking...
Hidden Risks of Delayed Car Service
For some people out there, car maintenance or service is nothing more than filling up their fuel tank. If checking your vehicle before every drive sounds a waste of time and money, it is something you cannot overlook. Though it is not one of your main priorities, regular vehicle service can help eliminate higher expenditures in the long run. Aside from that, it can ensure an increase driving safety, functional performance, excellent fuel economy, extended lifespan, and much more. But delaying car service lessens your chance to experience countless benefits which will lead to hassles. Due to delayed car service, here are the following risks you cannot afford to encounter. • Oil Sludge Build up In the Engine Just like a gel, any built up oil sludge adheres to many...
What To Do If Your Car Overheats.
When you are driving around in your car, one of the most common yet easily avoided problems can be overheating of the vehicle. Should this happen to you it can be a source of worry, frustration and confusion. Thankfully, dealing with an overheated car isn't quite as challenging as it might sound: when managed in the right way, in fact, it can be pretty easy to administer. Let's take a look at what that might entail. If you are worried about overheating, or it has happened before and you had no solution, you should try and implement the following: • Look for Steam. Steam is the obvious sign - no smoke without fire, and no heat without steam. If you see steam pouring out, then you have an engine that cannot handle itself. Steam is not something that you should just ignore -...
Preparing Your Car For a Road Trip
Before you pack up the car and fill up the tank, read these tips to get your car ready for the next road-trip. You can do most of these yourself and if not, Lafferty Chevrolet recommends having your vehicle inspected by a certified service technician one to two weeks before your trip to so you have a piece of mind and don't get stranded by car issues. Common car issues during the summer can include coolant issues, radiator leakage and the air conditioner dying. Check Radiator Fan Belt One of the easiest ways to diagnose problems with a radiator fan belt or serpentine belt is simply to look at the condition of the belt. A worn or slipping belt will usually show signs of damage such as fraying or cracking, and can easily be seen using a flashlight and a small mirror to view the...
Lease V Buy
Car shopping means you have a decision to make once you've picked out the vehicle you wish to drive home. Lafferty Chevrolet would like to shed some light in this post about the differences between buying vs leasing a vehicle. If you are financing your vehicle, leasing is one option. Let's look to see if leasing or buying makes the most sense for you. Benefits of Leasing a Car Leasing a car is similar to financing the purchase of the car in many ways, but there are some key differences. You might be able to get more car for less money by leasing. That's because a car loan is based on the full price of a new car, while a lease is based on only a percentage of the car's price. For example, on a $30,000 car, you'd finance the entire $30,000 purchase price with a car loan. With a car...
How to Change a Flat Tire
Sooner or later, it's bound to happen to most everyone. You're driving along with your mind on your upcoming vacation, and suddenly your car pulls to one side and you hear that dreaded flapping sound of a flat tire. Nowadays, many Warminster drivers have roadside assistance services that will come fix your flats, but it's always smart to know how to change a flat yourself. It's beneficial for drivers to practice changing a tire in your garage or driveway to ensure you're ready to handle this situation if it ever happens to you. Lafferty Chevrolet has compiled these steps so you have the knowledge and know what to do. 1. Find a Safe Location As soon as you realize you have a flat tire, do not abruptly brake or turn. Slowly reduce speed and scan your surroundings for a level,...
Your Car Can Save You Money Come Tax Time
You may be thinking about preparing your taxes as we are getting closer to the April 15 deadline. What you may not know is your car can save you money come tax-time. There are some common car-related tax deductions available. While some people fill out their tax return themselves, many go to professionals (such as an accountant) for help. Either way, be sure to gather your receipts and documents in preparation for that important meeting. Read on to learn what to discuss with your accountant or other tax professional. Business Use If you use your car exclusively for business, you can deduct car expenses, according to the IRS website. This tax deduction applies if you own your own business, are a freelancer or entrepreneur. Car deductions are for a car, van, pickup or panel truck...
The 2016 Chevy Equinox Delivers
Ready to buy a new crossover but not sure which one is right for you? We've compiled several reasons why the Chevy Equinox is a great choice. The Equinox is the ideal choice for all your weekend adventures with 32 cubic feet of storage for fishing gear, a roof rack to carry your kayak, canoe or paddleboard. With 3500 lb towing capacity, you can easily tow a small boat or jet skis for some time on the lake. We've observed the roomy interior and it is a quiet freeway cruiser which makes for a comfortable ride. Filling up at the gas station won't drain your budget as the Equinox gets up to 31 miles per gallon on the highway. Performance Capabilities With the Chevrolet Equinox, you'll have the choice between two different engines. The base model comes fitted with a 2.4L inline-four...
The 2017 Silverado
The 2017 Silverado continues to evolve with advancements in construction that enhances dependability and new technology. It's strong and quiet - like a beefed up ninja ready to navigate work and various terrains. Want the details on the new Silverado? Keep reading. 1. It's powerfully efficient no matter the engine you choose. Drivers have three engine options to choose from with the new Silverado. A 285-hp 4.3-liter V-6, 355-hp 5.3-liter V-8 or 420-hp 6.2-liter V-8. If you want more power, you get it. If you want fuel efficiency with power, the EcoTec 3 engine and Active Fuel Management make it so. 2. It's spaciously versatile. Plenty of cabin space to go around - both front and back. You're looking at two-door, four-door and crew options. Whatever your life demands, the...